Christmas Countdown, Behind, But Still Trying!
I know, I'm lagging behind again. Sandra's been writing like crazy and won't let me near the keyboard! She also isn't done with her holiday baking or shopping. That's the only reason I don't feel TOO bad. Actually, she just pulled four mini loaves of Cranberry Orange bread from the oven. I might have to see if I can sneak a piece after I finish this. With my luck, Lil Sock will beat me to it, though. That kid has a terrible sweet tooth. It doesn't hurt that he lives with Sandra, too.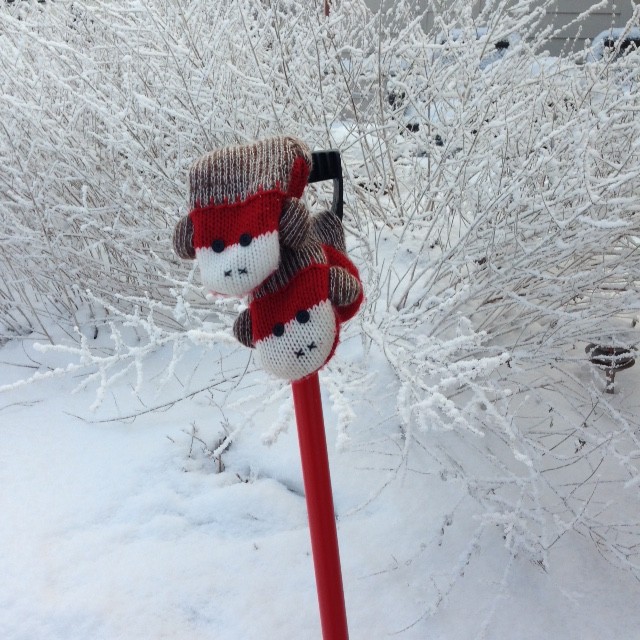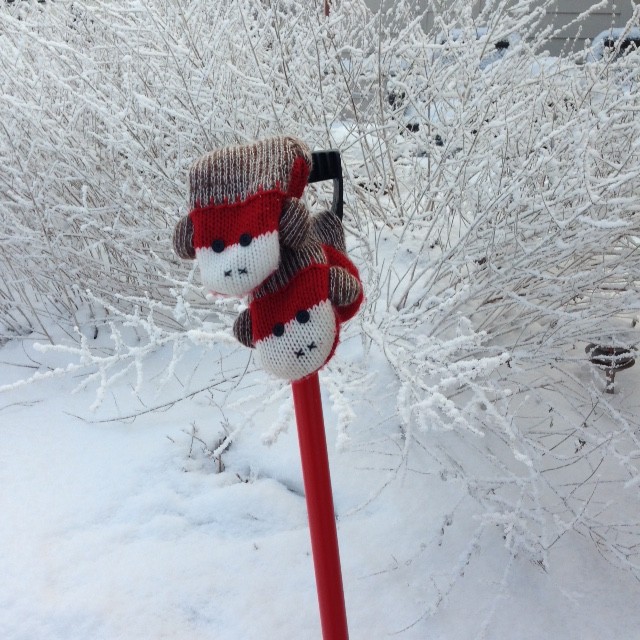 Anyway, I just wanted to give you a peek at the outside here. We got a little more snow last night. Here's a pic of my buddies, the Mitten Sock twins. They just finished helping Sandra shovel the driveway and sidewalk. They don't get out much except in winter. Sandra loves how they keep her hands toasty warm in the winter though. They're her favorites on cold days that she has to go outside.
He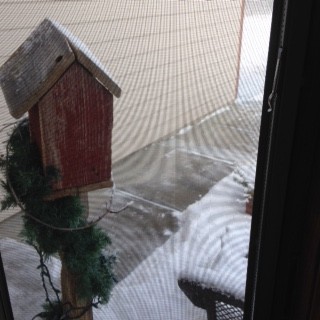 re's a shot of the sidewalk and step to the front door. I think they did a pretty good job, how about you?
They worked extra hard because they wanted it to be safe for the mailman/woman, or any other folks who might be delivering packages. Those folks all work so hard. They shouldn't have to trudge through snowy and slippery sidewalks. Sock Munkees salute all the U. S. Postal Service men and women for the extra hours and friendly greetings they share during this super busy time. Hats off to UPS, FedEx, and all the other delivery service personnel who try so hard to get everyone's packages to them before Christmas. I added some links to these folks so you can check holiday dates and deliveries.
For now, Sandra's clammering to get back to work. She's almost done with the Valentine's Day novella. Yeah! Anyway, here are a couple of more pictures of our snowy day here in Colorado. It's not so much cloudy today (though it looks like it) as still foggy. If you don't have any snow, you can use these pics to make it feel more like Christmastime for you.
Catch ya later!   SMJ