Welcome to the Colorado Dreams and Desires series.
In this series the books will all stand on their own, so you don't have to read them in any special order. They are tied together by the fact that the characters's dreams and deepest desires can only be fulfilled in Colorado. I've given you an excerpt from each if you follow the drop/down menu.
Reconstructing Roman
Peace is a gift you sometimes have to walk through fire to receive.
Roman Smirnosky wants nothing more than to work and be left alone. After years of being on his own and building a business, he thinks he's finally found peace. All that changes with a single phone call.
Kaia Beecher's inheritance is a mixed blessing. It means the parents she adored are gone, but also gives her the impetus to change her life. She moves back to the family's farm in Colorado.  Unfortunately, fear, distrust, and threats follow.
Reconstructing Roman on Amazon
Reconstructing Roman on iTunes
Reconstructing Roman on Barnes & Noble
Reconstructing Roman on Smashwords
Reconstructing Roman at AMAZON UK
Gathering Clouds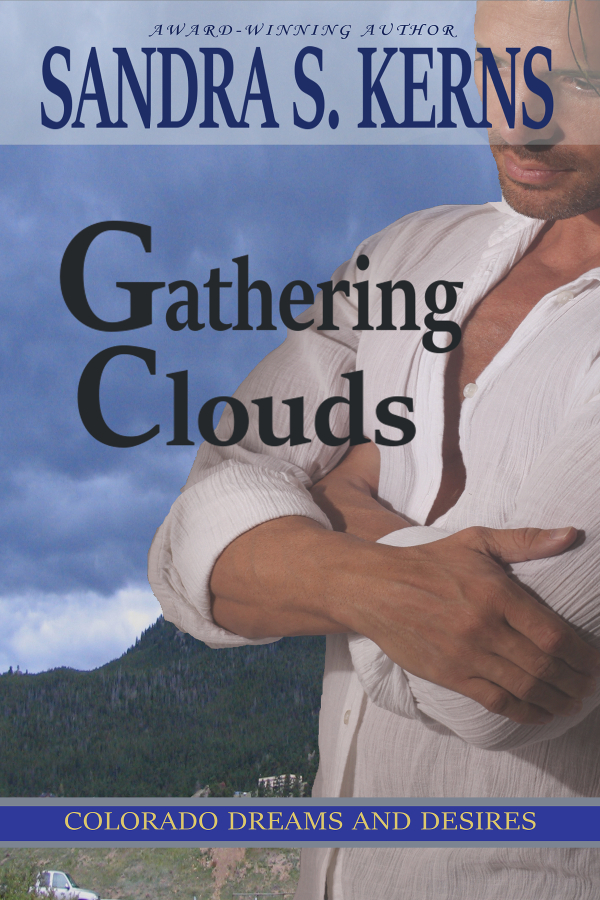 Chef and ex-con Theo DeLeon returns to Colorado to work and be left alone. Fate doesn't cooperate. He's offered a job as head chef at a restaurant, but believes it is more about his having killed a man, than his culinary skills. Gabrielle needs a chef or she'll lose her restaurant. Taking a huge gamble, she offers the job to a disillusioned ex-con. Could her heart be his next victim?
Available at these and other fine retailers
Gathering Clouds on Barnes & Noble
Gathering Clouds on Smashwords
A Daring Proposal
Jed Sampson and Chaney McBride have a troubled past. Fate steps in and throws them together again at her sister's wedding. Chaney needs a husband and Jed needs a wife. Could they be the answer to each other's problems or will new worries cause a wider chasm between them? Can they forget the past and work together  or will secrets they keep hidden from their pasts keep them apart?
Get yours today at these fine retailers:
A Daring Proposal on Barnes & Noble
A Daring Proposal on Smashwords