Sent home to recuperate from a mission gone bad, the last thing Major Dos Masters needs is to be responsible for the safety of someone else. When the massage therapist across from his brother's security office starts to walk into a vandalized office, he doesn't have a choice. Protect and serve is his life, even if the Army discharges him. Copper Kerrigan has no interest in a relationship with a military man. Watching her mother miss her father all the time taught her that. So why does the one person who comes to her aid have to be a wounded Army man? Why can't she ignore the haunted shadows in his eyes? How is she going to protect her heart from the first man who agrees with her no military relationship rule, when he's the only man she trusts?
Currently Available: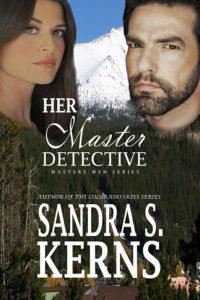 Detective Tres Masters is frustrated with his career. Another slam-dunk case is going down the tubes and this one is personal. He needs a way to release all the tension or he's going to go insane. When he runs into Dos and Copper, they introduce him to a friend. A female friend who can't seem to leave fast enough when he joins them. Despite his no relationships rule, Tres finds himself intrigued.
Izzy Jovanovich is perfectly happy with her quiet life as a tutor. The only people she is beholden to are her clients, and she likes it that way. At least she did until a brooding detective walked into her life. She sees shadows of loss and hurt in his eyes. She knows that feeling too well. She should keep her distance. Instead she does the opposite and offers to be a sounding board if he needs one. But, he's a detective. Can she help him without revealing anything about herself? Can she risk the temptation of getting close to someone again or will her past come back to haunt them both?
Currently Available: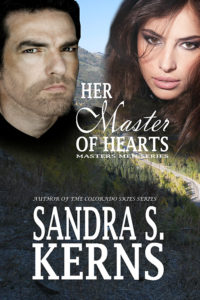 Detective Gina Desoto wants life to be like it used to be. She wants to go back. Back in time to before her aunt returned; before her usually stoic partner found love and became a bastion of cheer; before a good friend got murdered by a burglar; and before Ace got a target painted on his back. She may not be interested in a relationship with him anymore, but she certainly doesn't want him dead.
ADA Ace Masters isn't certain of anything anymore. With both of his brothers happily married, he's starting to wonder why he still wants to keep his distance when it comes to a relationship. After an attempt on his life, he remembers why. He may not be a cop or in the military, but some folks don't take kindly to being put in prison. And Ace is very good at doing just that. He tries to renew his determination to remain unattached.
Unfortunately, the only person he trusts to help him figure out who is targeting him is Gina, the one person who knows how to push his buttons. Having her close by all the time has him forgetting to keep his distance both physically and emotionally. And that has placed a target on Gina's back as well. Can he stop the person aiming for her, or will he lose her because he's afraid to take a chance?
If you enjoy characters who argue with themselves almost as much as they do others, Gina and Ace are the pair for you. Pick up Her Master of Hearts today and find out just what makes the eldest of the Masters Men tick.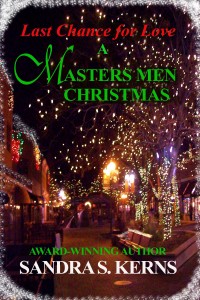 This book was specially written for my Masters Men fans.  Happy Holidays!
The Masters Men are decorating for Christmas at Gina's aunt Camille's house. They have a lot to celebrate between the birth of Ace and Gina's first child, Tres and Izzy's twins, and the upcoming birth of Dos and Copper's fourth; not to mention no major family tragedies for a year. Then again, no one has heard from Smitty since he left the decorating party at Gina's Aunt Camille's house.
When the brothers get together to track down the man responsible for messing up their holiday, things heat up fast in Braedon, Colorado. Can everyone work together to close the case and bring Smitty home before Christmas? Will there be a Christmas miracle for Camille and Smitty?
If you enjoy snowstorms, feisty mature women, and funny but distinguished older men, buy Last Chance for Love today!

Blaze doesn't realize it, her life is about to enter a major storm. The dive she's always dreamed of lands in her lap, followed by an unexpected house guest, accusations, accidents, and thefts; and she hasn't even gone underwater yet.
Lazaro hates treasure hunters. The excitement Blaze has for every item found on a dive has him suspicious she is one. His physical attraction to her only feeds his distrust. When she's added to the people on the team to dive for La Trinité, he's furious. Before they set sail he finds himself in protecting her from a stalker she denies exists. Will her stalker follow them on the dive? Will he be able to protect her? Will he be able to protect his heart when he sees her true colors?
Check it out with the links below:
 The Masters Men are back in Colorado.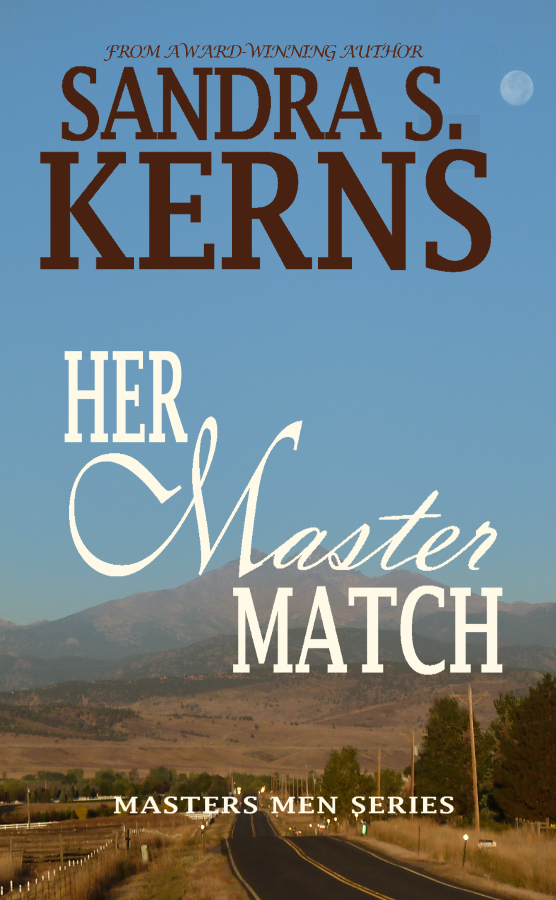 Jonathan Smitt is clinging by a thread. His wife ran off eight months ago. She left him with three children and twin infants to raise. Soon after his divorce became final, his employer went bankrupt. Now he needs a job and help with the children. When Ace Masters calls requesting help with his business, it's the answer to his prayers. Having turned into a firm believer in Murphy's Law over the past year, he doesn't expect the blessings to continue. He's right. His wife's lover calls making threats toward him and his family. Then, there's the nanny.
Nikki Bradford is making the best of her father's most recent interference in her life. She's visiting her best friend, Gina Masters in Colorado while she decides her next move. She's considering moving to Colorado to make it harder on her father to use his money and influence to get her fired from agencies. When Ace asks her to help with the kids of his friend who just moved back to town, she's thrilled. Taking care of children is a wonderful addiction to her. She was starting to have withdrawal after two weeks with no responsibility. Then again, withdrawal might be preferable to dealing with Jonathan Smitt. The man's only positive attribute, beyond his looks, is his devotion to his children. Once she experiences that, she will do almost anything to help him. Almost.
Her Master Match is now available at these fine retailers.
*Quiet Cocoa Beach just got a wake-up call.*
Of all the ERs in Florida, he had to walk into hers. Emergency nurse, Brooke Collins barely keeps a civil tongue when Detective Manus Laughlin appears in the doorway of her patient's room. Not only did he arrest her sister two years ago, but something about him puts her on edge. She's always defensive around him which irritates her. Why did he have to be the detective involved with her patient? Worse, why did he have to be injured? She might not like the man, but she can't turn her back on someone in need.
The only person Manus would trust in a medical situation is actually taking care of his witness. He can't believe his luck. Of course, that means he'll have to put up with her sharp tongue, but that's okay. It will help keep him on his toes. He needs to stay alert to catch the person who tried to kill him and his witness tonight.
When someone breaks into Brooke's apartment the next day, Manus knows it's connected to his investigation. He also knows it was bad luck she'd been on duty. Now, if the person he's after doesn't kill him, the Masters brothers will for putting their sister in danger.
Want a peek at Cocoa Beach, Florida? Buy Her Master Protector today and enjoy the beach!
I thought it fitting to end the Masters Men series, with a wedding.
Two Sisters. Threatening Calls. Mastering Fears.
Blaze and Brooke, sisters of the Masters brothers, return home for a double wedding. Before they settle in, Brooke receives a call threatening her fiance and Blaze receives a call from someone else doing the same. Scared but determined not to lean on their brothers, they secretly prepare for a battle while finishing last minute wedding details. Things go from bad to worse, but Blaze and Brooke have learned from the Masters, literally. They're not going down without a fight.
If you love Christmas, snow, romance, and a little suspense Mastering the Brides is the book for you.
Order now to join the celebration!
Don't worry. The Masters men return in a new series, Master Security.