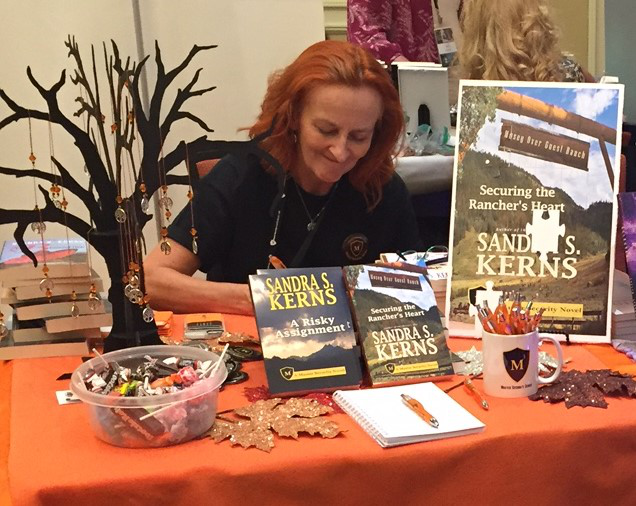 Originally from New York, Sandra now calls Colorado home. The only issue with Colorado is it doesn't have an ocean because  she really enjoys the Atlantic. However, even without the ocean, Colorado is pretty amazing. The Rocky Mountains are an endless inspiration for her stories.
Sandra's early love of reading morphed into a serious love of writing. If you noticed the repeat of the word love in that sentence it is because her passion in writing is romance. Creating stories about the ups, downs, and wonder of relationships is rewarding. Sharing those stories with others to provide positive examples, or even temporary escapes from difficult times, is what drives her.
One Reason Sandra Loves Writing
An enjoyable part of being a romance writer is getting together with your readers. Writing is a primarily solitary endeavor. It is important to get out and talk to people. Sandra does this by attending events such as RomCon in Denver, Colorado and Loveland Public Library's Local Published Author event in Loveland, Colorado.
Sandra would love for you to join her when you aren't too busy with daily life. She invites you to follow her as her characters tackle new problems and enjoy life's adventures.
If you're a fellow self-published author and need a great editor, Sandra has just the ticket. Big Sister Edits has reasonable rates, experience, professional courtesy, and great turnaround times. This editor will give you feedback, grammar help (with explanations), proofing, and all the other things you expect but usually have to pay for ala carte. With Big Sister Edits you get it all for one low price. Check out Big Sister Edits today.