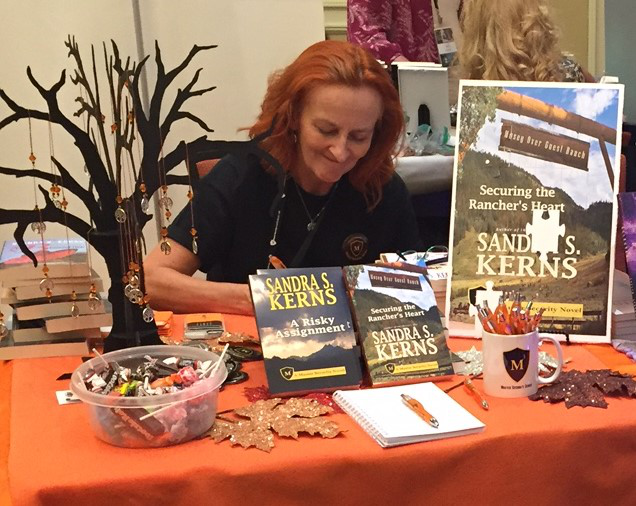 Originally from New York, Sandra now calls Florida home. Having lived in Colorado for twenty-five years the only issue she had was it didn't have an ocean. Although she enjoyed her time there with the amazing Rocky Mountains  for endless inspiration she's happy to be back on the East Coast and much closer to the beach.
Sandra's early love of reading morphed into a serious love of writing. If you noticed the repeat of the word love in that sentence it is because her passion in writing is romance. Creating stories about the ups, downs, and wonder of relationships is rewarding. Sharing those stories with others to provide positive examples, or even temporary escapes from difficult times, is what drives her.
One Reason Sandra Loves Writing
An enjoyable part of being a romance writer is getting together with your readers. Writing is a primarily solitary endeavor. It is important to get out and talk to people. Sandra did this by attending events such as RomCon in Denver , Colorado (unfortunately not anymore) and Loveland Public Library's Local Published Author event in Loveland, Colorado. She now has to find some similar events in Florida.
Oh, can you imagine an Author Chat on the beach? Hmmmm, need to think on that.
Sandra would love for you to join her when you aren't too busy with daily life. She invites you to follow her as her characters tackle new problems and enjoy life's adventures be it in Colorado, Florida, or New York.