Decorating the Christmas tree. Yippee!
Sorry, everyone but I have to interrupt the tree decorating post for a special announcement.
I met SANTA CLAUSE!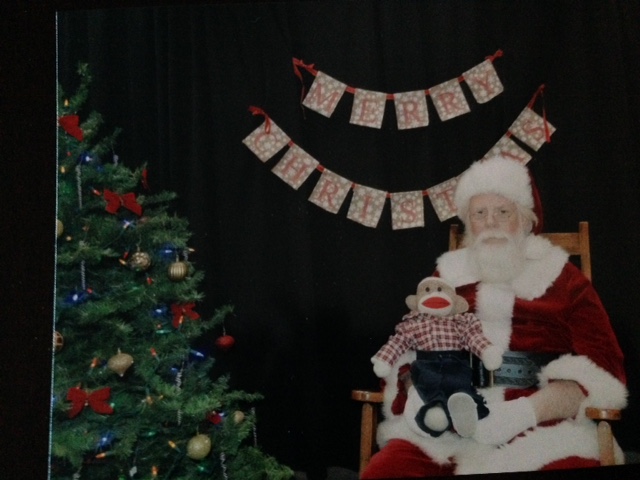 Remember I told you about Henderson Management donating a bunch of goodies for our Christmas packages? Well, they also host a Christmas party for children of their tenants every year and I attended. My mom works for them. Anyway, she asked if I could get my picture taken with Santa and they said yes! I was SOOOO happy.
Okay, back to decorating the Christmas tree.
Like everyone else, I started with the lights. Obviously, that didn't go so well. I was trying to untangle them when someone plugged them in. It startled me and I ended up in the middle of the tangled string of lights. It took quite a while for mom to get me untangled. By the time they freed me and we got the lights on the tree, I needed a break. So, mom fixed me some hot cocoa.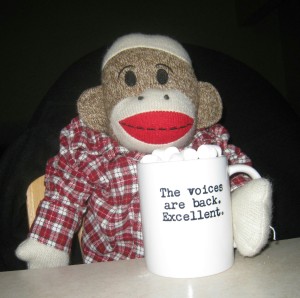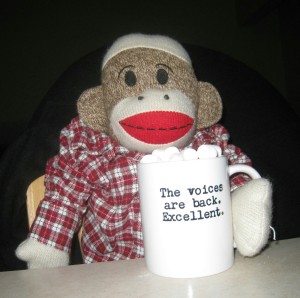 Mom's the best. She even gave me extra marshmallows! Can you read the mug? We borrowed it from Sandra. It's her favorite mug. My mom gave it to her as a gift one year because Sandra always says her characters talk to her until she writes their stories down. I like to use it once in a while in the hopes that characters will start talking to me and I can become a writer like Sandra.
Okay, if you ha
ve been following the countdown, you know I really decorated my tree earlier. You remember the picture with me hanging the shoes from the Mastering the Brides book on the tree? No? Here's a picture of me with the shoes and other ornaments I wanted to put on the tree. It took some time to talk mom into putti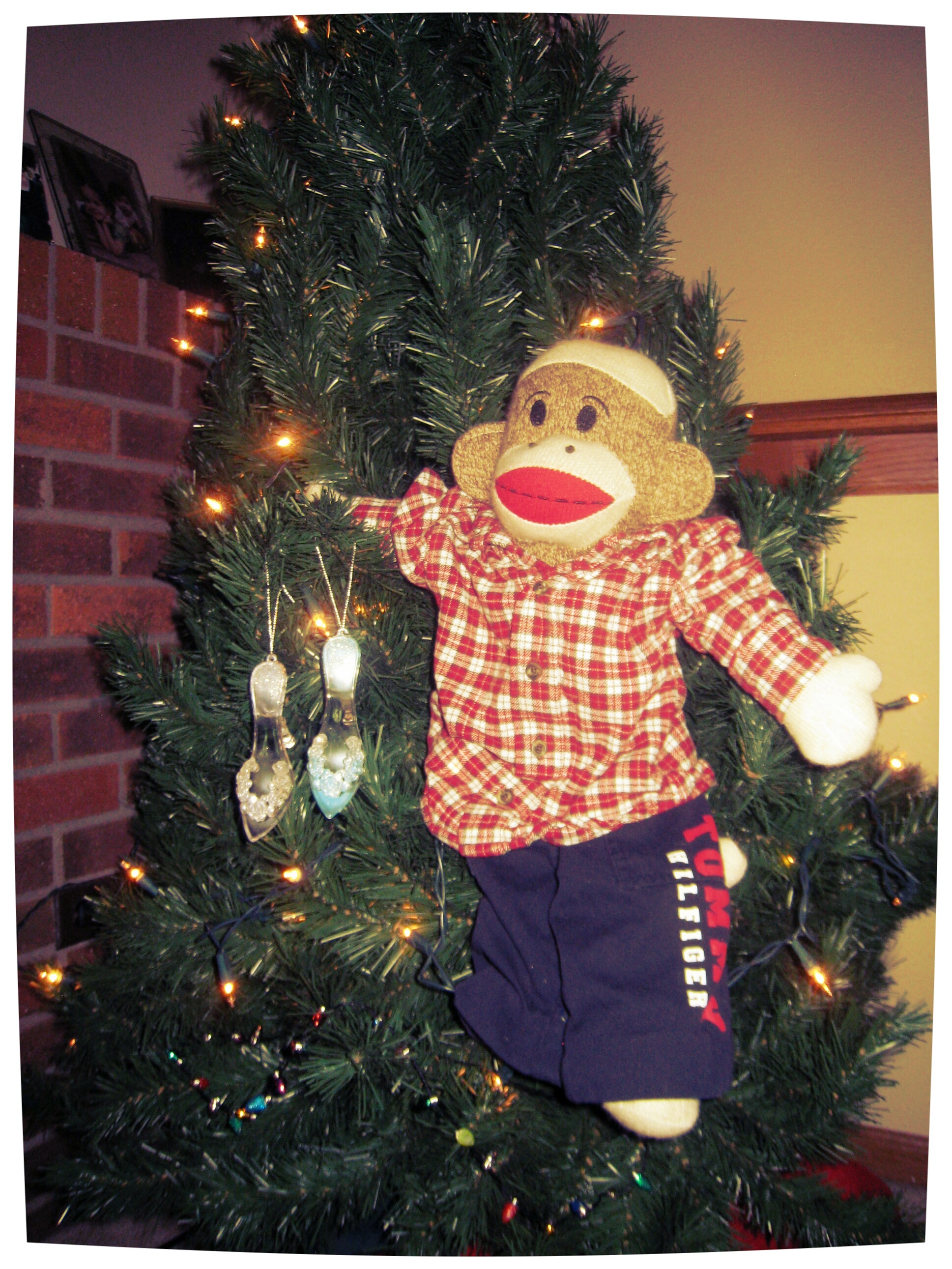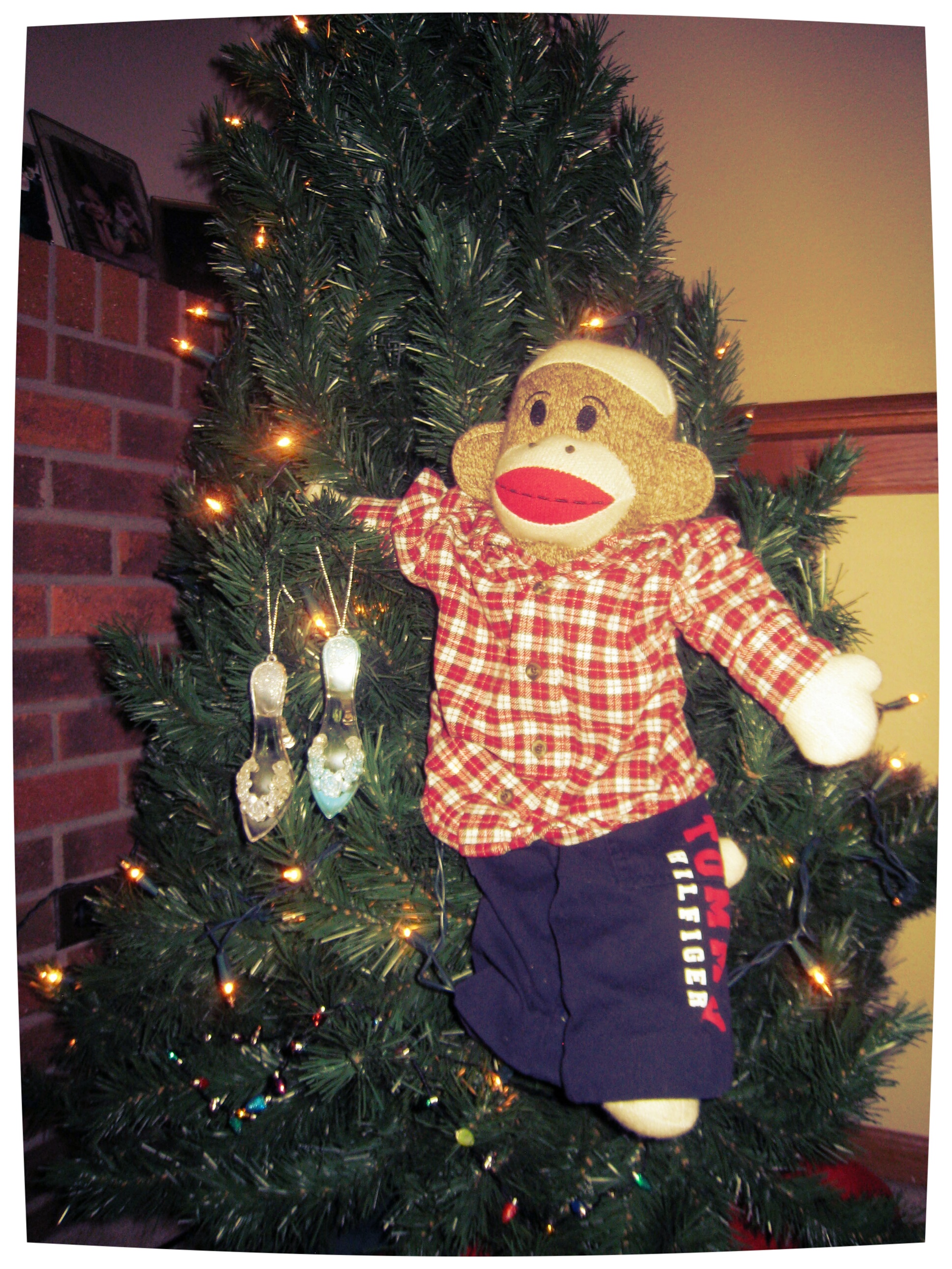 ng shoes on the tree, but I pleaded my case (and maybe whined just a little) and she gave in.
Of course, she wasn't thrilled when I climbed up the tree to hang them. She told me I was supposed to use a step stool or some such thing. Personally, I thought climbing was fine, but then, I AM a monkey. 🙂
Next post I'll show you some of the Christmas treats I made.
So, do you have characters talking inside your head? Or, have you silenced them by writing their stories? Any Christmas stories?
Until next time, this is SMJ signing off.