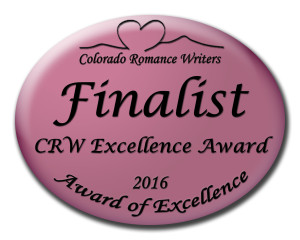 Colorado Romance Writer's AOE contest!!
Want a little

romance

and a dash of suspense?

You've come to the right place!
Welcome to the official website of romantic suspense novelist Sandra S. Kerns. Here you will find romance and suspense even on the Sock Monkey series of blog posts. Please take some time to look around and we hope you'll come back to visit often. Check out the blog page and leave a comment on a post or interview. Be sure to sign up for the e-mail list and drop a line with feedback about the site or her novels. We hope you will always feel comfortable asking a question about Sandra or her stories. She will make every endeavor to reply to emails quickly.
Sometimes the best way to find love 

is to stop looking.
A FR
AZZLED EVENT PLANNER
Charlene's schedule at Ever After Events is overbooked for the next three weeks when her sister calls demanding she plan her Valentine's Day wedding! Frustrated when she leaves work that night, she isn't paying attention …
A MUGGING
Walking to her car in the winter storm, she's hit from behind as someone grabs her bag.
A DOCTOR ON A MISSION
Dr. Martin DelaHardt returns home after years abroad to figure out his next move. He's burned out. His first night back, he and his sister witness a mugging . As he watches over the victim, he is inexplicably drawn to her and the ragamuffin dog growling at him.
Download A Chance Event today so you're the first in line when the doctor is in!

All of Sandra's books are available at your favorite

 

online retailers.
Please visit the Books page for all published novels and information of future releases.
Sandra S. Kerns, LLC                                                                                                                                                  Privacy Policy