Sandra S. Kerns creates riveting stories and believable characters with a fresh vibrant voice. So relax with your favorite beverage and get to know Sandra and her gripping romantic suspense novels!
Here's a peek at the next case in her
Wicked Investigations series…
Wicked Investigations: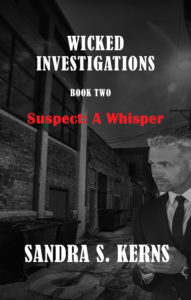 Unfinished business. Unexpected need. Vengeance denied.
   Lorelei's detective friend, Stiles is in trouble. After unexpectedly breaking up with his girlfriend, he's gone incommunicado, even took vacation from work. Worried, Lorelei goes to his house and finds him hole up in the basement going over case files from an eight-year-old abduction. Why? The sicko abducting fifteen-year-old girls is back. Despite his better instincts, he enlists Lorelei's assistance.
    Unfortunately, the abductor isn't the only problem Lorelei is dealing with. Her mother's trial is soon and Snake, her and Finn's frequent caller, is back in rare form. That presents another problem. Finn and Max have taken it upon themselves to keep a constant eye on her. If that's not enough, Finn's charms are starting to tear down her carefully built walls.
   Can Lorelei hold them all off while solving the old case with Stiles? Will Finn finally prove to Lorelei she's worth loving? Will Stiles solve his case before the whispering voice takes another victim?
Click your preferred link below to buy Suspect: A Whisper and help solve the case today!
Don't have book one yet? Click the links below
to meet Lorelei Cole, PI.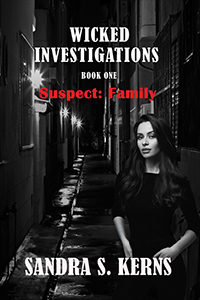 Wicked Investigations – Suspect: Family
and continue with her other 4 series…
These books sometime lean toward psychological thrillers, but find the Colorado clear blue skies bring focus and peace.
Colorado Dreams & Desires Series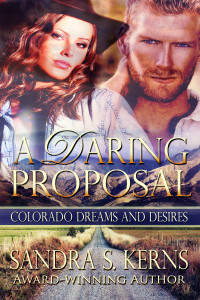 To find their true love or realize their dreams, heroes and heroines find there's nowhere like Colorado.
This was my first series and remains one of my most popular with readers. I hope you enjoy the indelible Masters brothers and the women who win their hearts. The Masters Men work together to solve troubles, threats, and other issues for family and friends.
Retired from their day jobs, the Masters Men and others work in Colorado and Florida to solve crimes, mysteries, and other difficulties.
 All of Sandra's books are available at your favorite online retailers.
Please visit the Published Novels page for all published novels and information of future releases.
Sandra S. Kerns, LLC                                                                                                                                                  Privacy Policy