Find a Great Book for Christmas!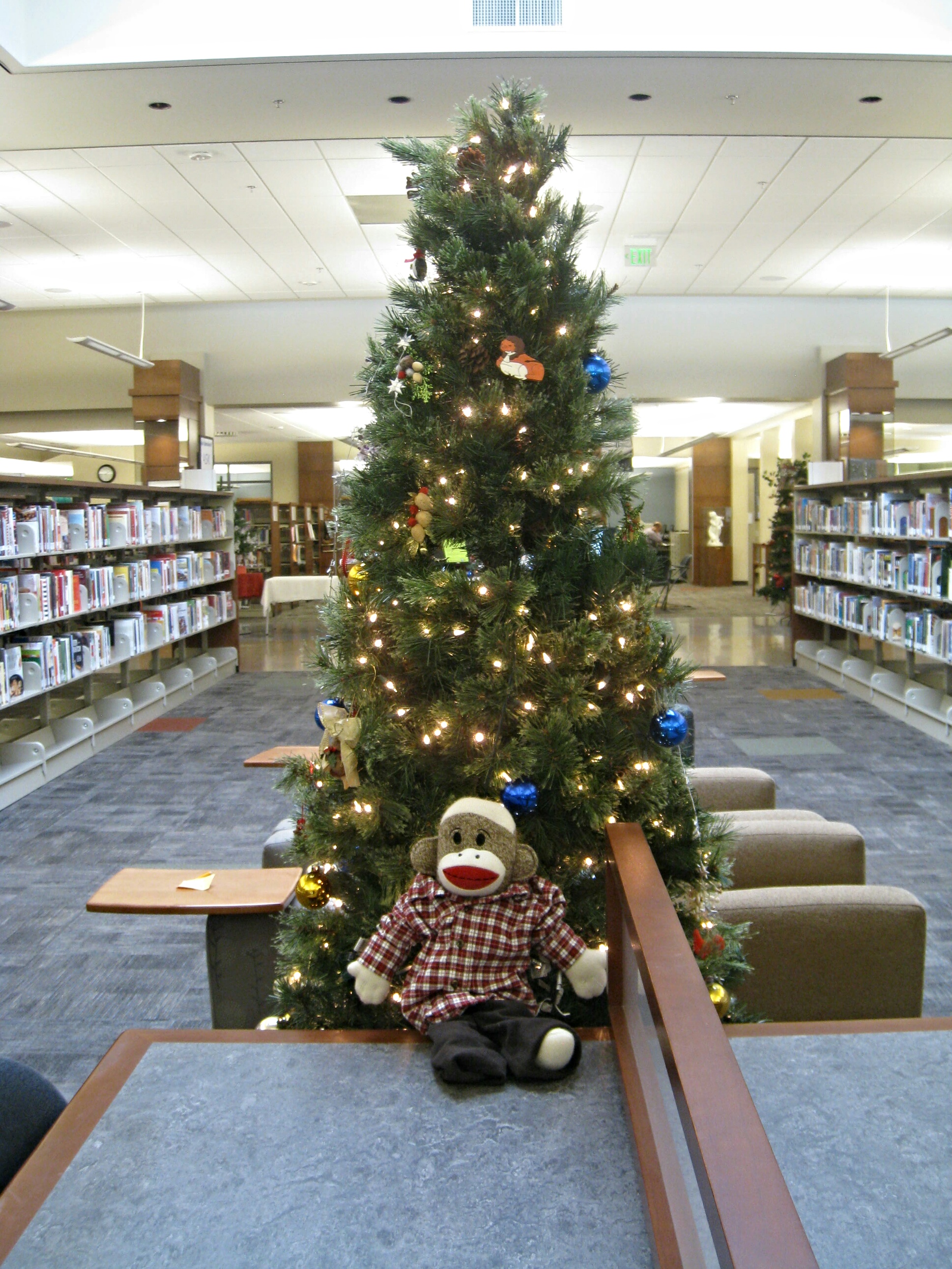 Hey everybody! I don't know about you, but I love books. Of course, you already knew that since I help promote Sandra's books. What you don't know is I love going to the library. I think I got that from Granny. She lives behind a library and walks over a couple of times a week. Man, can that old lady read.
Anyway, I stopped into the local library the other day and took some pics with the trees the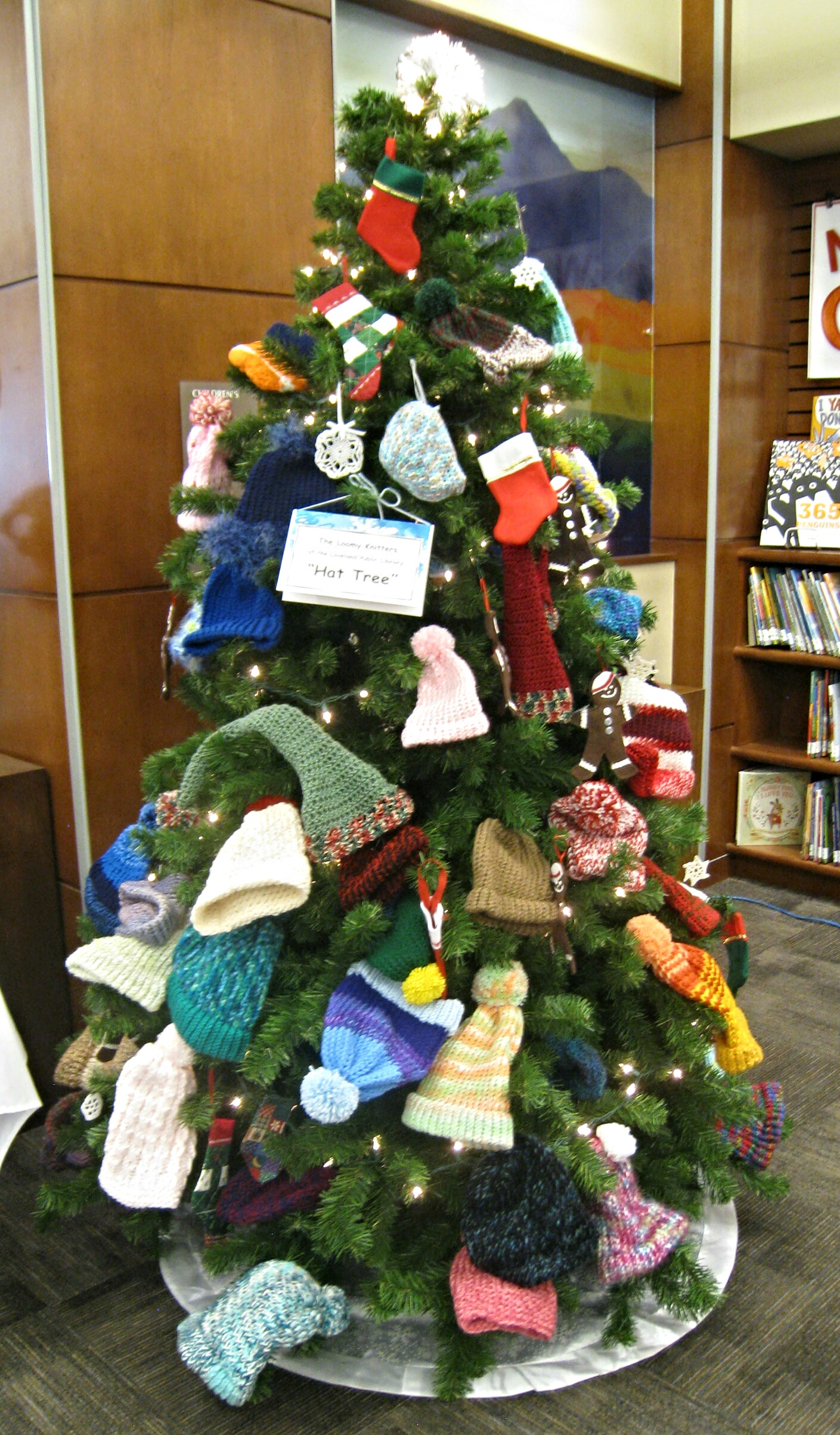 y have displayed around the place. This one was pretty cool with all different kinds of ornaments on it. I liked sitting by it. It made me feel as special as a present.
This one has hats and scarves on it. I think, but I'm not sure, the hats are going to be given to kids who don't have hats to keep their heads warm in the cold. It was decorated by the Loomy Knitters and is appropriately called the "Hat Tree." Pretty cool for the library to do something like that. I liked that they used the hats to decorate the tree. It looks like the tree is playing dress up.
This next one might be my favorite. It's called the "Oragami Tree.' All the ornaments,
eve the gold star on top are made with paper. That's a lot of folding and creasing. I hope it wasn't one person doing all the work. Can you imagine how long that would take? Some of these ornaments are really detailed. Although I'm usually not into white trees, this one really shows off the paper ornaments.
These three trees were brought to you by the Loveland Public Library. Right now they have a special Winter reading program going on. Click the link above and you can learn all about it. Kids from K-12 can win prizes for reading this winter. Cool deal!
If you visit the library, I'll bet you can find some of my favorite Christmas books. A Christmas Carol, The Nutcracker, The Night Before Christmas, and of course the original The Christmas Story about baby Jesus. Sandra has a set of all four books and they're pop-up books. In The Night Before Christmas one there's a page where Santa pops up while putting presents under the tree. In The Christmas Story, the first page has a donkey and lamb that pop up. These were the books she read to her boys at Christmas time before they grew up. She still has them and someday her boys will probably read them to their kids. It's one of those Christmas tradition things.
So, do you have a favorite Christmas book? Leave a comment telling me what it is so I can go to the library and check it out.
Time to go grab a book to read before I go to bed. Until next time!
SMJ